Small scale container based Biogas Plant

We have now developed a biogas plant that is scalable from 2-6 tonnes of industrial waste such as fish-, slaughterhouse- fruit & green-, food waste etc, with hygienization so that the end product can be used as a commercial product that concentrated fertilizer or part of manufacturing different types of soil or / and liquid substrates for organic greenhouse growth.
Capacity 2000-6000 kg / day (food waste) (730-2190 tons / year) Biogas production ~ 300-900 m3 / day (110-328 MW / year) Thermal output from the gas boiler ~ 2100-6300 kWh / day (767-2300 MW / year

Options (values for gas boiler 0 kWh / day with figures shown below)

CHP Electrical outlet ~ 400-1300 kWh / day (146-475 MW / year) Thermal CHP sockets ~ 1000-3000 kWh / day (365-1095 MW / year)

We can supply the plant with a unique and sustainable CHP solution for the production of electricity, heat and carbon dioxide for organic better growth in greenhouses with nearly 100% return on the converted energy.

For more information: www.cleanergy.com

Read more in our PDF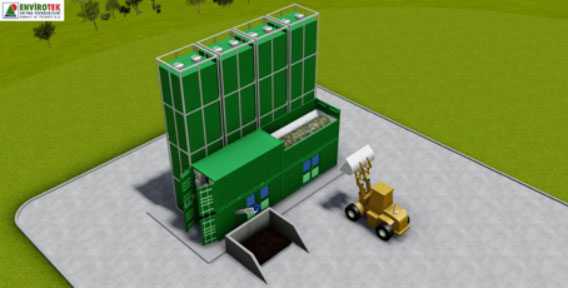 This plant can handle four tons of vegetables, salads, spices, etc. per day.

For more information about our solutions, please contact us by email: info@ecsab.com or call Mats Tuvesson +46 (0)703-848400.

We can also help you with the following in order to facilitate your work:

- to apply for grants for your investment
- with permit applications required
- with the training required

In addition to this we are able to help with other issues and gives good advice for the planned investment.